Bow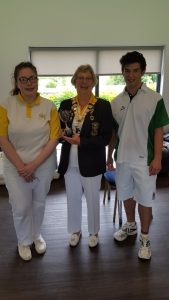 lers from Bickford Smith, Camborne, Carnon Downs, Dunheved, Porthleven, St. Austell, St. Stephen and Stenalees Clubs took part in the Under 18 Two Wood Pairs competition held at Chacewater Bowling Club on the 2nd June 2017. 
The fourteen players who took part were Ryan Allen, Ryan Drew, Kai Ferris, Rayne Hawkey, Cameron McKenzie, Leah Reid, Adam Rickard, Keiron Sargent, Katie Shepherd, Laura Shepherd, Daniel Sturtridge, Katie Sturtridge, Sam Tellam, Alistair Williams.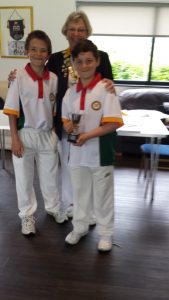 The pairs were drawn on the day and the winners were Laura and Adam and the runners up were Daniel and  Ryan.  The event was watched by parents, supporters and county officers – it was an excellent day.